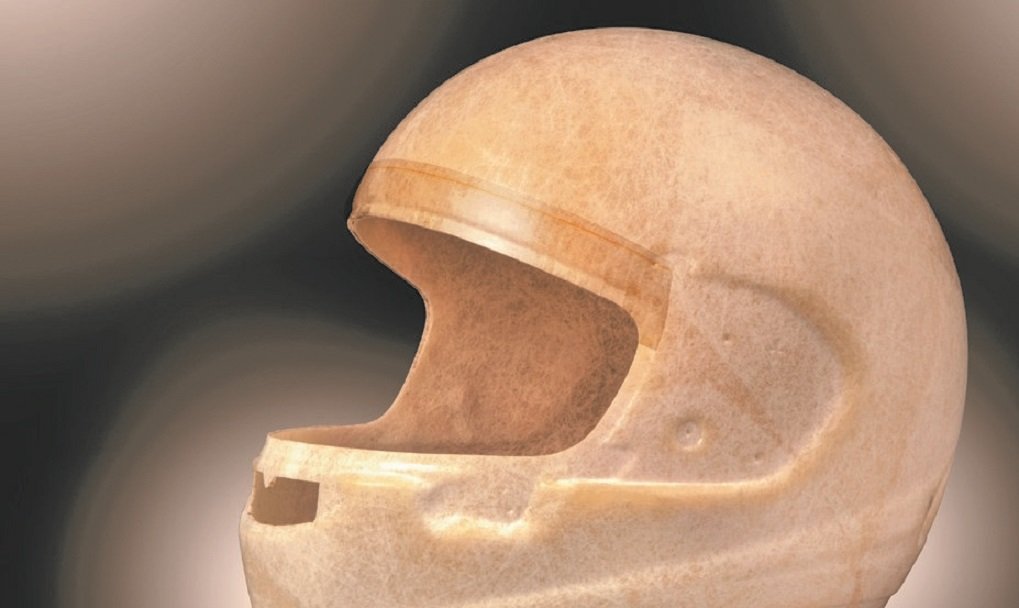 PB TECH
Peripheral Belt Technology
Like the steel hoops around a barrel, holding the staves together, the Peripheral Belt helps maintain shell integrity at the critical forehead area.
Considering the forehead area is a critical impact point, so close to the large eyeport opening, Arai developed the Peripheral Belt to reinforce the shell without adding extra shell thickness or weight.
The Belts are woven in-house at Arai, but not all belts are created equal. Arai has found that they can use different weaves to tune the belt to perform exactly as needed depending on shell size and helmet purpose.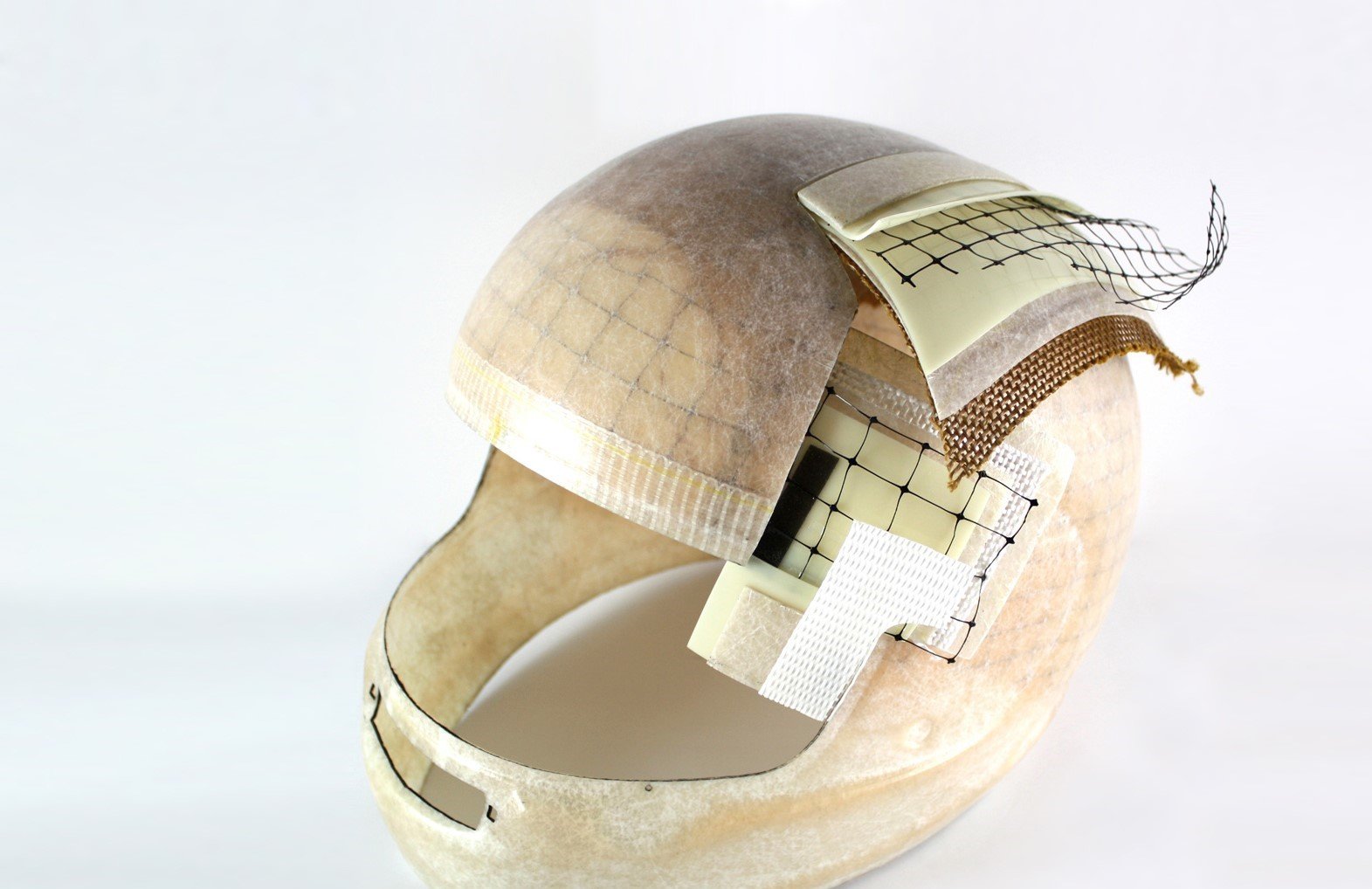 PB TECH
Fine Tuning
This shell cut-away shows just how "complex" Arai's complex Laminate construction really is!
The Peripheral Belt can be seen both baked into the shell across the forehead, as well as an uncut section of the white woven belt exposed in the cut-away.
The belt fibers are heavily oriented laterally, side-to-side, so as to send impact energy sideways, so more of the helmet can help manage the impact energy. With more of the helmet helping to manage the energy, the shell can be made lighter.
And with Arai's One-Piece/Multi-Density EPS liner, which is also tuned to manage impact energy in each area of the helmet as needed, the liner can be made thinner.  The result is better protection in a smaller and lighter helmet.